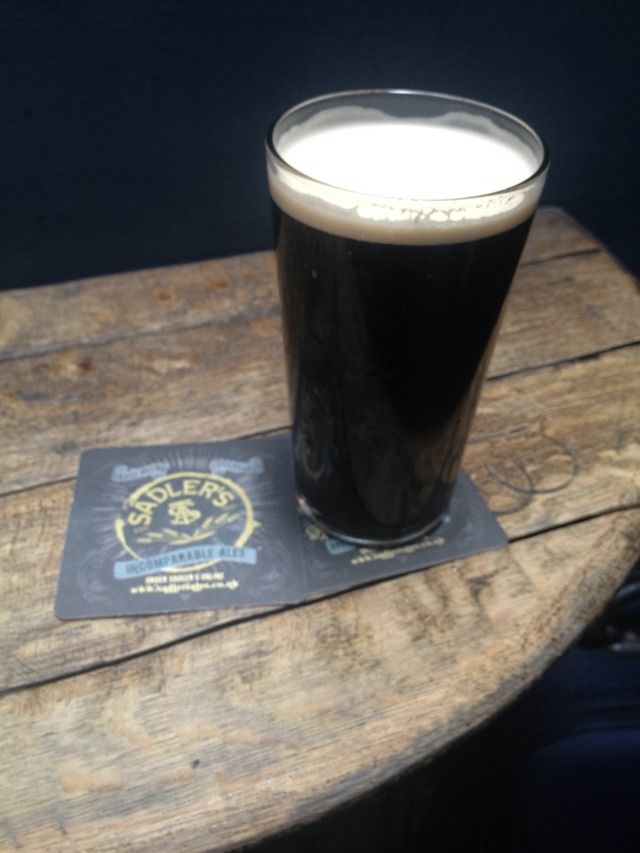 This Tuesday, at around 8pm, the Birmingham Beer Bash will be taking over Craft Beer Hour. As there's a lot to get in (ten of us selecting a beer each) the hour has become two hours. All 10 beers should be on at The Craven Arms. As much as I would have liked to have gone up, I am unfortunately working Tuesday night, and so I have travelled up today to drink a few pints of my beer, and write some words about it.
I first came to Sadler's back in somewhere between 2008 and 2009. I once had a girlfriend who lived in the Birmingham area, and so I travelled up from Southampton every so often. During that time, I got to know some of the areas pubs, and grew to like them. I also found that if you travel a short train ride out of the city, you can find yourself amongst some beautiful scenery.
It was my second trip to The Windsor Castle that I fell in love with Mud City Stout. It is the only beer for which I have made multiple two hour train journeys to drink. Having been thinking about things I'll miss whilst in America, it is Mud City Stout that comes top of the beer list.
When we were asked for beer suggestions for Craft Beer Hour, Mud City Stout came to mind rather quickly for me. If I started to think a bit longer, I possibly could have come up with another beer, one that people might associate more with the word "craft". As it is though, I have chosen the beer that if I could only drink one for the rest of my life, it would be this.
I have had a few bad pints of Mud City Stout, and I apologise if when you get to try it, it isn't quite as good as it should be. To me, Mud City Stout is liquid satisfaction. If Sadler's can find a way of exporting some to wherever I end up in America, I will be very happy indeed.
I hope all of you participating in Craft Beer Hour have a good night. Have a few for me won't you.
(803)